GL ROOF LTD with more than 20 years of presence in the building industry has gained the required experience, capability and skills in constructing wooden structures like wooden houses, pergolas, kiosks, fences, decking and it's also engaged with heavy steel structures like building erection, roof and wall cladding of high standards that meets the needs of our clients.
The usage of quality materials combined with our expertise, good planning and careful work of our specially trained staff guarantees top results.
• Expertise
• Experience
• Low budget
• Customer based
• Professionalism
• Fast service
• On time delivery
• After sale support
• Confidence of large corporations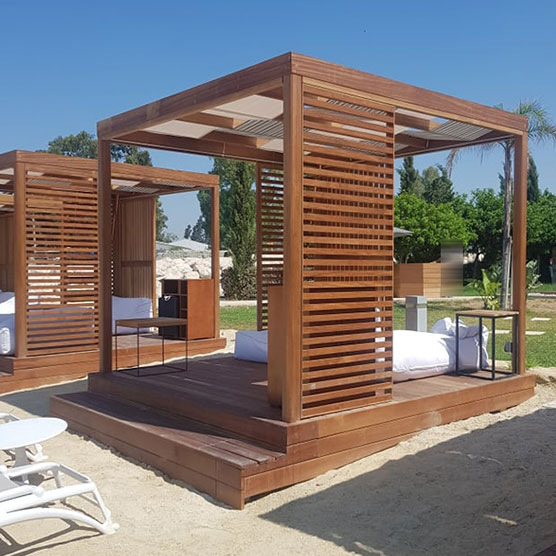 Do you have any questions?
Throughout a continuous process of development our company has the capability to design, construct and deliver completed projects. The quality of the construction materials is excellent and the result is guaranteed, thanks to the know-how, the good design and the careful work of the specially trained staff.
Investing
on significant funds for the continuous upgrading of our equipment and offer high-quality employment regarding our facilities and equipment in accordance with the latest technology, safety standards, relevant laws and regulations.
Delivering to the customer
projects and services with the best possible quality as fast as possible.
Providing training
to all of our personnel so as to meet the development of technology and the continuously increased demands of customers in order to maintain its high performance and efficiency.
Meeting the quality standards
of our products and services, as adopted by the government and other organizations and exceed these requirements.
Caring
for the prevention of accidents, dangerous occurrences and occupational diseases and to provide a safe, healthy and comfortable working environment by implementing all provisions of the laws and regulations of safety and health at work.
Cooperating
with suppliers and partners to improve the services we offer.
Providing and upgrading
the quality control manuals, operating procedures and health and safety regulations of the company.
Recognizing and encouraging
culture development for continuous improvement and reward effective work by reviewing our services, procedures, and goals at regular time periods so that they remain relevant and appropriate for the company.